DevOps Senior Engineer
San Jose, California
Looking for a company that inspires passion, courage and imagination, where you can be part of the team shaping the future of global commerce? Want to shape how millions of people buy, sell, connect, and share around the world? If you're interested in joining a purpose driven community that is dedicated to creating an ambitious and inclusive workplace, join eBay – a company you can be proud to be a part of.
eBay is expanding and is looking for a seasoned, expert DevOps Engineer.
DevOps team
Ready to take the next leap in your career? Ready to scale and provide true DevOps to a multitude of teams, engineers, hardware, services, applications in one of the world's largest eCommerce companies? Join us for a truly scorching adventure on the cutting edge of technology.
We're looking for a seasoned, creative, passionate and innovative engineer to help ramp up the culture, practices and tooling for a growing, hybrid environment.
Professional Qualifications:
1.Development skills
·Python/Perl/Go/Bash Scripting – Must
·Java - Important
·JavaScript - A Plus
2.OS (Sys Admin level):
·Linux (Ubuntu) - A Must
·OSX - A Plus
3.Networking:
·Protocols (TCP/IP, UDP), DNS - Important
·Troubleshooting - A Plus
4.Monitoring Tools:
·Prometheus - Must
·Grafana - Must
·Graphite, ELK/Splunk - A Plus
5.Virtualization:
·VM knowledge (concepts, deployment, capturing) – Must
·OpenStack - A Plus
6.Databases:
·MongoDB, CouchBase, Oracle - Important
7.BigData Technologies:
·Hadoop, Spark - A Plus
8.Build & Deployment Tools and technologies
·Docker & Kubernetes - Must
·Jenkins – Important
·Puppet/Chef/Ansible/Terraform- Important
9.CM Tools
·GIT – Must
·GitHub
10.Background:
·Software Configuration Methodology – Important
·Build methodology experience – Important
·Working in large, distributed groups – A Plus
Personal Qualifications:
Good Team Player – Must
Broad Development Overview (knowledge of the entire development process) – Important
Responsibilities and Ownership:
1.Onboard teams to a HA, high-scale monitoring solution
2.Adopt proactive, predictive and NoOps based monitoring approach
3.Adopt CI/CD concepts for rapid deployment, feedback and quality loops.
This website uses cookies to enhance your experience. By continuing to browse the site, you agree to our use of cookies
View our privacy policy
View our accessibility info
eBay Inc. is an equal opportunity employer.  All qualified applicants will receive consideration for employment without regard to race, color, religion, national origin, sex, sexual orientation, gender identity, veteran status, and disability, or other legally protected status.  If you are unable to submit an application because of incompatible assistive technology or a disability, please contact us at talent@ebay.com.  We will make every effort to respond to your request for disability assistance as soon as possible.
For more information see:
Apply
Quote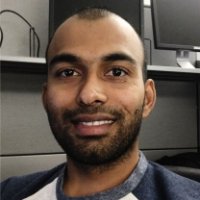 At eBay Buyer Experience team, the drive for a faster and sleeker pages constantly inspires me. The fact that my work touches millions of users everyday in one way or the other and to learn what affects a person's decision to make that purchase brings a sense of fulfillment.

–Dileep, Staff Software Engineer
Everyday, I get a chance to work with smart and dedicated people to build the best shopping experience for our customers. Because so many people use eBay, I am proud that my work is impacting people in a positive way.

–Steve, Full Stack Software Engineer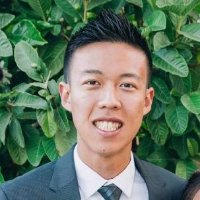 Everyday I work with people passionate to deliver great experiences for millions of buyers and sellers. It brings me great joy knowing that the features I work on greatly impact the lives of people from around the world, from all walks of life.

–Andrew, Software Engineer
We do things different, the hack way, the happy way. And we celebrate the best way. We are the pirates of eBay!

–Shakul, Software Development Manager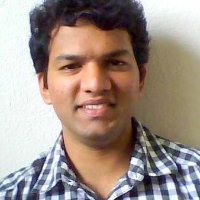 eBay gives me the freedom to challenge the status quo. This creates a unique adrenaline rush that pushes all boundaries and paradigms and helps bring out new ideas that ultimately redefine e-commerce shopping experience. If you love such challenges, you'll love work at eBay.

–Sriharsha, Software Engineer
Success Profile
What makes a successful Software Developer at eBay? Check out the traits we're looking for and see if you have the right mix.
Problem-solver 10
Quick-thinking 9
Creative 8
Productive 7
Courageous 6
Team Player 5
Rewards
Healthcare

Medical, Dental,Vision, Healthcare FSA, Dependent Care FSA, Health and Wellness Programs

401(k) / Retirement Plans

Employer Matching, Employee Stock Purchase Program

Continuing Education

Tuition Reimbursement, Professional Development

Paid Time Off

16+ Days of Paid Time Off, Paid Maternity leave, Paid Paternity Leave, 11 Paid Holidays

Amenities

Onsite Gym/Fitness Center

Sabbatical

Sabbatical, 4 paid weeks every 5 years
About our location
San Jose Office
map