Senior Software Architect
San Jose, California
R0026651
Do you want to become part of a team that architects the industry's most powerful and innovative e-commerce technology stack? eBay's Core Product Technology team is embarking on an exciting journey to transform itself and is determined to revolutionize the future of the e-commerce landscape.
Do you simply love all kinds of technologies and wants things to "just work the right way"? Are you someone that lives to create "artistic" code and engineering designs that exude quality and encourage others?
The Tracking Platform Engineering team is looking for folks who live and breathe coding and debugging complex problems. Our team has partners across the company that rely on tracking platform and APIs to capture their events and get a thorough understanding of User Behavior (for example: user interaction on various product features, and return on investment).
Job Summary:
For the technologists out there - your playground is going to be technologies ranging from cloud computing infrastructure and platforms such as OpenStack, Docker, Kubernetes, Kibana, Apache Storm, Apache Kafka, Networking, Linux and DevOps to Big Data (Hadoop and Teradata) to machine learning algorithms, data sciences and search engines to application cloud services built on Java, Node.js, to mobile applications and business entity e-commerce systems and more.
So what is it going to take for you to be part of this team of extraordinary engineers?
You will be that authority who first and foremost - is the coder of coders, the debugger of debuggers and lives and breathes building quality systems and enhancing quality so that systems always work. You should be unafraid to get into complex code, debug complex interactions and systems and quickly figure out why they're not working. As a Senior MTS with us, a big onus is on enabling our team to succeed on their projects. You should have a keen design sense, and should be able to guide the team to adopt elegant designs before they start to code. You should also be a Code Reviewer extraordinaire and be willing to give detailed guidance to improve the code that the team produces.
You are the kind that likes learning new tech and working with multiple team members in order to understand and improve first, but then later develop standard methodologies and up level others and their software. You will also partner with internal customers to provide best practices and patterns to help them effectively integrate with Tracking infrastructure. You would share and develop patterns of writing great quality software and help others on the team do the same.
Responsibilities:
* Gather requirements and develop great design documents
* Drive, design and build complex software systems from scratch
* Define the interfaces needed to integrate with partner teams like Mobile Native Applications, Web Applications, and Backend Services
* Implement and automation Continuous Integration and Continuous Delivery
* Work cross-functionally with various teams at eBay including: product management, QA/QE, various product lines, and/or business units to drive forward results
* Demonstrate a passion for developing well architected, elegant, web and/or mobile apps
* Experience with Agile Development, SCRUM, or Extreme Programming methodologies
* Mentor less experienced engineers on various software development standard methodologies
* Collaborates with engineers and other senior architects on Design for Testability, Quality Frameworks, DevOps and Data driven designs and engineering patterns and behaviors
* Explores, evaluates and develops new advances in diagnostic tools and methods, and build high-quality tools to debug and diagnose system failures, perform failure analysis and effectively identify root causes of alerts and failures.
* Demonstrates ability to turn innovative ideas into new and improved diagnostic tools and methodologies
Requirements:
* Confirmed expertise in building platforms that support scale, security, availability, performance and automation.
* Hands-on experience in building a microservices based architecture and platform developed and deployed at scale.
* Strong track record of engineering excellence including continuous delivery of high quality, massively scaled, innovative software.
* Expertise in Test-Driven Development and establishing a DevOps practice are a plus.
* Domain expertise in one or more e-commerce or cloud infrastructure services.
* Well understood distributed and ecommerce processing systems, operating systems, system debuggers, microservice architectures and applications development skills.
* Experience and knowledge of IC functional test pattern generation and debugging.
* Exceptional Linux, Java, coding and scripting skills
* Excellent in collaborative environment and the ability to lead a development team.
* Strong skills for verbal & written communication targeting technical and non-technical audiences.
* Flexible, adaptable, and able to autonomously manage multiple tasks in a dynamic, fast-paced, iterative development environment with short turnaround times.
* Self-motivated, passionate for technology, and strong driver for results and continual improvement.
* Standout colleague - work well independently and in multi-group cross-discipline environment.
Preferred qualifications:
* BS/MS in CS with 10-12 or more years in software engineering, design and architecture.
* 8+ years minimum of real-world coding, debugging and diagnostics experience in high scale distributed microservice architectures
* Experience with code analysis (dissecting features, stepping through program execution with a debugger, examining system internals)
* Experience at analyzing and mining very large data sets by using existing utilities and writing new tools if needed
* Programming & Coding experience. Java, Javascript strongly preferred
* Experience with at least one high scale data storage/database system (preferably experience with relational and non-relational databases)
​​
This website uses cookies to enhance your experience. By continuing to browse the site, you agree to our use of cookies
View our privacy policy
View our accessibility info
eBay Inc. is an equal opportunity employer.  All qualified applicants will receive consideration for employment without regard to race, color, religion, national origin, sex, sexual orientation, gender identity, veteran status, and disability, or other legally protected status.  If you are unable to submit an application because of incompatible assistive technology or a disability, please contact us at talent@ebay.com.  We will make every effort to respond to your request for disability assistance as soon as possible.
For more information see:
Apply
Quote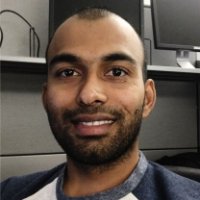 At eBay Buyer Experience team, the drive for a faster and sleeker pages constantly inspires me. The fact that my work touches millions of users everyday in one way or the other and to learn what affects a person's decision to make that purchase brings a sense of fulfillment.

–Dileep, Staff Software Engineer
Everyday, I get a chance to work with smart and dedicated people to build the best shopping experience for our customers. Because so many people use eBay, I am proud that my work is impacting people in a positive way.

–Steve, Full Stack Software Engineer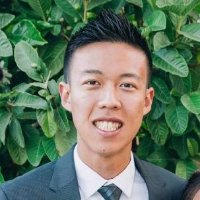 Everyday I work with people passionate to deliver great experiences for millions of buyers and sellers. It brings me great joy knowing that the features I work on greatly impact the lives of people from around the world, from all walks of life.

–Andrew, Software Engineer
We do things different, the hack way, the happy way. And we celebrate the best way. We are the pirates of eBay!

–Shakul, Software Development Manager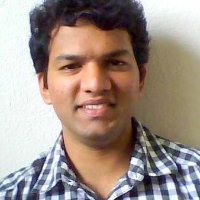 eBay gives me the freedom to challenge the status quo. This creates a unique adrenaline rush that pushes all boundaries and paradigms and helps bring out new ideas that ultimately redefine e-commerce shopping experience. If you love such challenges, you'll love work at eBay.

–Sriharsha, Software Engineer
Success Profile
What makes a successful Software Developer at eBay? Check out the traits we're looking for and see if you have the right mix.
Problem-solver 10
Quick-thinking 9
Creative 8
Productive 7
Courageous 6
Team Player 5
Rewards
Healthcare

Medical, Dental,Vision, Healthcare FSA, Dependent Care FSA, Health and Wellness Programs

401(k) / Retirement Plans

Employer Matching, Employee Stock Purchase Program

Continuing Education

Tuition Reimbursement, Professional Development

Paid Time Off

16+ Days of Paid Time Off, Paid Maternity leave, Paid Paternity Leave, 11 Paid Holidays

Amenities

Onsite Gym/Fitness Center

Sabbatical

Sabbatical, 4 paid weeks every 5 years
About our location
San Jose Office
map