MTS 2, Software Engineer
San Jose, California
Looking for a company that inspires passion, courage and imagination, where you can be part of the team shaping the future of global commerce? Want to shape how millions of people buy, sell, connect, and share around the world? If you're interested in joining a purpose driven community that is dedicated to creating an ambitious and inclusive workplace, join eBay – a company you can be proud to be a part of.
Responsibilities:
We are a group of fun and energetic team of engineers highly passionate about building highly scalable, reliable, available and high performance monitoring platform at eBay. You will be responsible for:
• Build high-performance distributed systems for data collection, processing, storing and analyzing in real-time to monitor health of eBay site infrastructure and applications.
• Independently design, implement, and test major features and capabilities, as well as work jointly with other team members on complex features
• Drives architecture discussions, and proposes solutions to system and product changes. Produce clear, well-documented, complete designs for product features or sub-systems.
• Leads product design, design reviews and code reviews; can competently review any aspect of their product.
• Recognized as the go-to Developer for a major service portfolio and is seen as a leader in their specialized field.
• Frequently interfaces with other functional teams' leadership.
• Evangelize and communicate your design, methods, and results to a community of developers, analysts, and product managers
• Share engineering support, release, and on-call responsibilities for an always-on 24x7 site
Job Requirements
• 10+ years of software design and development experience, solid foundation in computer science with strong competencies in data structures, algorithms, and software design
• Excellent knowledge in practicing OOAD, architectural and design patterns, open source platforms, frameworks, technologies and software engineering methodologies
• 10+ years of hands-on experience in Java/J2EE, XML, Web technologies, Web Services, Design Patterns, and OOA/D.
• 5+ years of hands-on experience in messaging systems like Kafka, Tib/RV or ActiveMQ or other related systems
• 3+ years of experience in building highly scalable, reliable distributed systems and experience in distributed real time stream processing systems like Storm, Samza, S4 etc.
• 10 years of hands on experience in Unix/Linux and/or Windows environment
• Experience with Big Data, Hadoop, Time Series database systems like  OpenTSDB or processing Tim Series data is a major plus
MS + 8 years of experience or Bachelor's degree (BSCS or BSEE or Other Related 4yr Technical Degree) + 10 years of experience
eBay Inc. (NASDAQ: EBAY) is a global commerce leader including the Marketplace, StubHub and Classifieds platforms. Collectively, we connect millions of buyers and sellers around the world, empowering people and creating opportunity through Connected Commerce. Founded in 1995 in San Jose, Calif., eBay is one of the world's largest and most vibrant marketplaces for discovering great value and unique selection.
This website uses cookies to enhance your experience. By continuing to browse the site, you agree to our use of cookies
View our privacy policy
View our accessibility info
eBay Inc. is an equal opportunity employer.  All qualified applicants will receive consideration for employment without regard to race, color, religion, national origin, sex, sexual orientation, gender identity, veteran status, and disability, or other legally protected status.  If you are unable to submit an application because of incompatible assistive technology or a disability, please contact us at talent@ebay.com.  We will make every effort to respond to your request for disability assistance as soon as possible.
For more information see:
Apply
Quote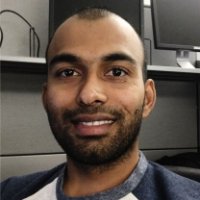 At eBay Buyer Experience team, the drive for a faster and sleeker pages constantly inspires me. The fact that my work touches millions of users everyday in one way or the other and to learn what affects a person's decision to make that purchase brings a sense of fulfillment.

–Dileep, Staff Software Engineer
Everyday, I get a chance to work with smart and dedicated people to build the best shopping experience for our customers. Because so many people use eBay, I am proud that my work is impacting people in a positive way.

–Steve, Full Stack Software Engineer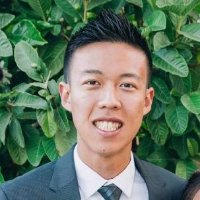 Everyday I work with people passionate to deliver great experiences for millions of buyers and sellers. It brings me great joy knowing that the features I work on greatly impact the lives of people from around the world, from all walks of life.

–Andrew, Software Engineer
We do things different, the hack way, the happy way. And we celebrate the best way. We are the pirates of eBay!

–Shakul, Software Development Manager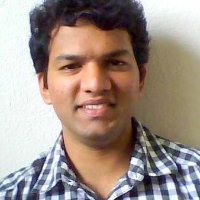 eBay gives me the freedom to challenge the status quo. This creates a unique adrenaline rush that pushes all boundaries and paradigms and helps bring out new ideas that ultimately redefine e-commerce shopping experience. If you love such challenges, you'll love work at eBay.

–Sriharsha, Software Engineer
Success Profile
What makes a successful Software Developer at eBay? Check out the traits we're looking for and see if you have the right mix.
Problem-solver 10
Quick-thinking 9
Creative 8
Productive 7
Courageous 6
Team Player 5
Rewards
Healthcare

Medical, Dental,Vision, Healthcare FSA, Dependent Care FSA, Health and Wellness Programs

401(k) / Retirement Plans

Employer Matching, Employee Stock Purchase Program

Continuing Education

Tuition Reimbursement, Professional Development

Paid Time Off

16+ Days of Paid Time Off, Paid Maternity leave, Paid Paternity Leave, 11 Paid Holidays

Amenities

Onsite Gym/Fitness Center

Sabbatical

Sabbatical, 4 paid weeks every 5 years
About our location
San Jose Office
map