Principal Engineer, Database Systems
San Jose, California
R0029382
Do you have passion for solving problems that come with scale? At eBay, we deal with petabytes of data that is queried and transformed at rapid speed - we perform 100s of billions of queries and update billions of records per day. If dealing with data of this size and volume is not very exciting, we would like to mention that we are growing a team that is building a geo-distributed, always available, and high-performance distributed database services leveraging container and cloud technologies and microservices for eBay's next-generation core platform, including key-value store, document store, graph store, and log store, etc. at various consistency levels.
‪The database platform is being built by a team that has the culture and the environment technologists find at a startup. A Software Engineer in the database platform team has knowledge and ideas on how to develop innovative solutions smartly. We are looking for outstanding software engineers with strong development experiences in building scalable and geo-distributed solutions, especially strongly consistent global transaction services with deterministic databases. The ideal candidate will have strong understanding of relevant programming languages, database kernels, deterministic databases, transaction systems, distributed systems, consensus algorithms, replication, design patterns, storage, and network. Exceptional problem solving abilities will be critical for success, as will be a focus on quality. In our environment, quality is everyone's responsibility, passion is key, innovation and creativity are necessary. The successful candidate will not only participate in but lead the entire lifecycle of a product ranging from requirement analysis, architecture through testing, production rollout, and service support.
‪Primary Responsibilities:
‪Be part of a team of super-smart engineers building next-gen database platform using the latest open source technologies and contributing to open source.
‪Design and implement differentiated production-ready features in a fast-pace environment with focus on availability, scalability, performance, and geo distribution
‪Rollout features at the pace of business changes and requirements
‪Passion to bring out solid innovative ideas and try out new solutions, while being open minded to feedback from the team
‪Relentless focus on quality and automation
‪Job Requirements:
‪More than 15 years of experiences developing/testing/deploying secure industrial quality database/storage software products
‪Expert level programming (C/C++, Java, Go, Python) and scripting skills (Bash) are required with track record of solving complex problems
‪Prior experience building distributed transaction systems at internet scale
‪Proven technical leadership in guiding teams and making sound architectural decisions
‪Ability to collaborate with other senior technical leaders in the team
‪Demonstrated experience in leading critical project to production
‪Strong verbal and written communication skills are required due to dynamic nature of team discussions
‪Working experience in a cloud environment (Docker) is required
Master's Degree in Computer Science or equivalent is required
‪Self-directed work style with minimum supervision
This website uses cookies to enhance your experience. By continuing to browse the site, you agree to our use of cookies
View our privacy policy
View our accessibility info
eBay Inc. is an equal opportunity employer.  All qualified applicants will receive consideration for employment without regard to race, color, religion, national origin, sex, sexual orientation, gender identity, veteran status, and disability, or other legally protected status.  If you are unable to submit an application because of incompatible assistive technology or a disability, please contact us at talent@ebay.com.  We will make every effort to respond to your request for disability assistance as soon as possible.
For more information see:
Apply
Quote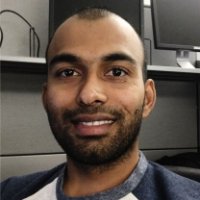 At eBay Buyer Experience team, the drive for a faster and sleeker pages constantly inspires me. The fact that my work touches millions of users everyday in one way or the other and to learn what affects a person's decision to make that purchase brings a sense of fulfillment.

–Dileep, Staff Software Engineer
Everyday, I get a chance to work with smart and dedicated people to build the best shopping experience for our customers. Because so many people use eBay, I am proud that my work is impacting people in a positive way.

–Steve, Full Stack Software Engineer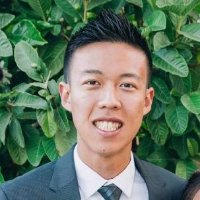 Everyday I work with people passionate to deliver great experiences for millions of buyers and sellers. It brings me great joy knowing that the features I work on greatly impact the lives of people from around the world, from all walks of life.

–Andrew, Software Engineer
We do things different, the hack way, the happy way. And we celebrate the best way. We are the pirates of eBay!

–Shakul, Software Development Manager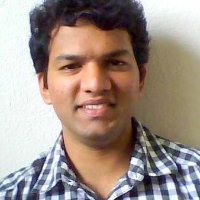 eBay gives me the freedom to challenge the status quo. This creates a unique adrenaline rush that pushes all boundaries and paradigms and helps bring out new ideas that ultimately redefine e-commerce shopping experience. If you love such challenges, you'll love work at eBay.

–Sriharsha, Software Engineer
Success Profile
What makes a successful Software Developer at eBay? Check out the traits we're looking for and see if you have the right mix.
Team player
Courageous
Productive
Creative
Quick-thinking
Problem-solver
Rewards
Healthcare

Medical, Dental,Vision, Healthcare FSA, Dependent Care FSA, Health and Wellness Programs

401(k) / Retirement Plans

Employer Matching, Employee Stock Purchase Program

Continuing Education

Tuition Reimbursement, Professional Development

Paid Time Off

16+ Days of Paid Time Off, Paid Maternity leave, Paid Paternity Leave, 11 Paid Holidays

Amenities

Onsite Gym/Fitness Center

Sabbatical

Sabbatical, 4 paid weeks every 5 years
About our location
San Jose Office
map