Sr Manager Customer Service Applications
Draper, Utah
San Jose, California
R0029843
Looking for a global commerce leader where you can shape how the world buys, sells, and gives? Where you'll be supported in challenging convention, taking risks, and innovating? Where you'll be part of a work culture that's been genuinely committed to diversity and inclusion since its founding more than 20 years ago? Where you can just be yourself, do your best work, and have a meaningful impact on people across the globe? We are looking for people with drive, ideas, and a passion for helping small businesses succeed to help shape the future of eBay—does this sound like you? If so, we'd love to talk to you!
About the team:
At the core of everything we do, we ensure that eBay's customers are front-and-center in all our strategic decisions and that we execute our plans with our customers as our most important priority. The team is comprised of Global Customer Service (GCX), Global Trust, and Global Security and Resiliency organizations, and our Workplace Resources (WPR) function – responsible for eBay's facilities around the world.
The role:
Reporting into the Director of Enterprise Applications CS Technology, the Senior Manager of CS Enterprise Applications Engineering is responsible for end to end ownership for specific Customer Service applications from strategy, planning, delivery, operations and support of infrastructure, Technology and Development of Integration Services for these applications across eBay Inc.
In this role, you are responsible for the Applications, Infrastructure, and Services across eBay, and StubHub.
You will have 10 + years' experience in Customer Service Applications and Operations Management with a strong multi-functional technical background, excellent written/oral communication skills, and a willingness and capacity to expand their analytical, technical and leadership skills.
An ability to work with multiple diverse partners and an appreciation for working in an Operations environment is required. You will be able to take initiative and work independently; however, collaboration as part of a uniquely qualified team is required
You will:
Lead a global team, responsible for a specific set of applications and infrastructure - supporting eBay Customer Service.
Ability to work effectively with key business Partners and Product Managers to understand business requirements and recommend potential solutions and drive implementations
Provide technical leadership in the architecture, engineering and sustaining activities to build and maintain a world-class and highly available Applications and Infrastructure
Global Service Applications responsibilities include managing the following applications and technologies: Nice Voice Recording and Analytics, Aspect eWFM for workforce forecasting, scheduling, adherence, Kronos time tracking, Kana Response and also Integration Services between CS Applications
Architecture, Design, Implementation, Integration, support, and maintenance for Enterprise Applications across all communication channels and analytics support to provide insights to Business.
Provide management leadership for engineering and development staff (both personal skills and career mapping)
Continued drive towards process improvement and Operational Excellence
Ability to work effectively with Infrastructure, Information Security teams and guide the team
Develop Yearly and Quarterly Roadmap and actively participate in all aspects of product lifecycle (deployments, capacity planning, upgrades, end-of-life activities, peak season planning, etc.)
Maintain key operational metrics to ensure high availability and provide regular updates to Sr. Leadership
Ensure day to day operational requirements are met while providing long term strategic direction to the team
Requires ability to perform on-call duty on a rotational basis and key escalation on functional applications supported
Demonstrate a passion for Customer Service with leadership and drive to support our customers with innovative solutions
Provide timely and clear communication regarding application issues and remediation efforts
You are:
You have a "Can do" attitude and strong customer service skills.
You exhibit strong leadership qualities
Experience in managing Customer Service Enterprise Applications/infrastructure and an aptitude for people management and development (demonstrated via product management or project management experience)
Demonstrate good technical strengths in technologies and integration across all communications channels for Customer Service
Ability to integrate research and standard methodologies into problem avoidance and continuous improvement
Experience leading a global team supporting an enterprise infrastructure.
Proven troubleshooting skills and ability to understand complex relationships between components of multi-tiered, distributed applications including infrastructure (Networking, Firewall, and Load Balancer)
Cross-platform Unix/Windows administration skills
Understand database (SQL and Oracle) architecture and possess strong practical experience in leading database integration
Experience working with Infrastructure and Security teams and a good understanding of these areas to guide the team
Ability to provide reliable technical support and guidance on potentially complex issues in a high velocity, dynamic environment.
Flexible, adaptable, and able to lead multiple projects/demands simultaneously in a dynamic fast-paced environment.
Ability to communicate complex technical concepts clearly to customers, peers, subordinates and upper management
Be extremely good at managing, workload, a division of labor, infrastructure resources, and the planning required to support our applications in a 24x7, highly available, very flexible manner
We love creating opportunities for others by connecting people from widely diverse backgrounds, perspectives, and geographies. So, being diverse and inclusive isn't just something we strive for, it is who we are, and part of what we do each and every single day. We want to ensure that as an employee, you feel eBay is a place where, no matter who you are, you feel safe, included, and that you have the opportunity to bring your unique self to work. To learn about our Diversity & Inclusion click here: https://www.ebayinc.com/our-company/diversity-inclusion/.
​​
This website uses cookies to enhance your experience. By continuing to browse the site, you agree to our use of cookies
View our privacy policy
View our accessibility info
eBay Inc. is an equal opportunity employer.  All qualified applicants will receive consideration for employment without regard to race, color, religion, national origin, sex, sexual orientation, gender identity, veteran status, and disability, or other legally protected status.  If you are unable to submit an application because of incompatible assistive technology or a disability, please contact us at talent@ebay.com.  We will make every effort to respond to your request for disability assistance as soon as possible.
For more information see:
Apply
Quote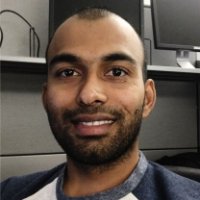 At eBay Buyer Experience team, the drive for a faster and sleeker pages constantly inspires me. The fact that my work touches millions of users everyday in one way or the other and to learn what affects a person's decision to make that purchase brings a sense of fulfillment.

–Dileep, Staff Software Engineer
Everyday, I get a chance to work with smart and dedicated people to build the best shopping experience for our customers. Because so many people use eBay, I am proud that my work is impacting people in a positive way.

–Steve, Full Stack Software Engineer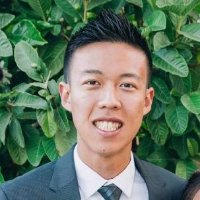 Everyday I work with people passionate to deliver great experiences for millions of buyers and sellers. It brings me great joy knowing that the features I work on greatly impact the lives of people from around the world, from all walks of life.

–Andrew, Software Engineer
We do things different, the hack way, the happy way. And we celebrate the best way. We are the pirates of eBay!

–Shakul, Software Development Manager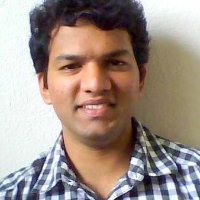 eBay gives me the freedom to challenge the status quo. This creates a unique adrenaline rush that pushes all boundaries and paradigms and helps bring out new ideas that ultimately redefine e-commerce shopping experience. If you love such challenges, you'll love work at eBay.

–Sriharsha, Software Engineer
Success Profile
What makes a successful Software Developer at eBay? Check out the traits we're looking for and see if you have the right mix.
Team player
Courageous
Productive
Creative
Quick-thinking
Problem-solver
Rewards
Healthcare

Medical, Dental,Vision, Healthcare FSA, Dependent Care FSA, Health and Wellness Programs

401(k) / Retirement Plans

Employer Matching, Employee Stock Purchase Program

Continuing Education

Tuition Reimbursement, Professional Development

Paid Time Off

16+ Days of Paid Time Off, Paid Maternity leave, Paid Paternity Leave, 11 Paid Holidays

Amenities

Onsite Gym/Fitness Center

Sabbatical

Sabbatical, 4 paid weeks every 5 years
About our location
Draper Office
map