Director of Engineering, Mobile Apps
San Jose, California
R0025912
Looking for a company that inspires passion, courage and imagination, where you can be part of the team shaping the future of global commerce? Want to shape how millions of people buy, sell, connect, and share around the world? If you're interested in joining a purpose driven community that is dedicated to creating an ambitious and inclusive workplace, join eBay – a company you can be proud to be a part of.
As the Engineering leader of this team, you'll be responsible for leading a team of high performing developers across multiple platforms IOS, Android, Desktop and services. Leading the communication with partner teams, working closely with Product Managers to help setup the Product Roadmap, and communicating the status of work you're doing, and blockers to partners, and management. You will be bringing feedback from critical touch points like Sprint Reviews, Domain Reviews, and the like to tweak technical designs, and tweak processes to ensure that products land efficiently, and with high quality.
You are a huge proponent of Test Driven Development, and will advocate and hold engineers accountable for following this pattern rigorously.
eBay is transforming consumer seller experience by creating a premier platform where selling is as easy as giving away, while at the same time price realization is the highest among all marketplaces.
In an effort to radically simplify consumer selling experience, we are looking for a highly talented and experienced leader who will have an opportunity to work with others to create an extraordinary consumer selling platform. You will be working on high-volume applications that power the eBay marketplace and leading high performing teams to build an engaging selling experience for millions of customers daily and generating billions of dollars in annual revenue. Performance, reliability, scalability and accuracy are of utmost importance as these are some of the most critical flows on eBay and the slightest glitch can have a huge financial impact for eBay and our customers.
You will work closely with many other engineering leaders, business units, product management and user experience designers, to build and ship product solutions that improve the customer experience and meet business objectives. You will work with other talented team members to take on a myriad of technical challenges and help shape the next generation experience.
Primary Responsibilities
Write performance appraisals and career planning for direct reports. Manage escalations, production issues, and new product deployments to customers.
Provide technical guidance, mentorship, and assistance to direct reports. Participate in multi-functional planning and reviews with leads from the Product Management and Quality Assurance functions.
Work with key partners in the PM, architect and business to identify the right opportunities and put together a strategy to go forward
Execute to success through diligent planning, attention to detail, effective delegation and efficient decision-making
Communicate effectively across the organization to ensure that the team is completely aligned to the business objectives and can do the job effectively
Build strong relationships with peers and other key partners that can help smooth execution, identify new opportunities
Bring outside in perspective and point of view on how to we can move even faster
Provide technical guidance, mentorship, and assistance to direct reports
Develop a strong set of leaders that can drive success for the agile teams
Hire excellent talent that can work in high performing teams and deliver stellar results for the business
Actively identify architectural weaknesses and recommend solutions
Partner with dependent domains to create shared architecture which meets short term and long term need of the company
Evaluate new technologies and know the latest with a broad range of industry trends and developments
Job Requirements:
10+ years of managing software development and quality engineering teams (with 2+ years of managing mobile engineering teams)
2+ years of managing larger teams of 20 or more engineers
10+ years of work experience in software design and application development
Bachelor's or a Master's degree in Computer Science or Engineering
Hands-on experience and expertise in object-oriented design methodology and application development using IOS, Android, Java/J2EE, Design Patterns, Spring MVC, SQL,NOSQL DB, Web services
Consistently made culture choices that positively impact all of engineering
Excellent understanding of computer science fundamentals, data structures and algorithms.
Insatiable desire to build engineering culture which maximizes customer value creation.
Deep understanding of web platforms, cloud architectures.
Experience with agile development methodologies
Experience with Test Driven Development (TDD) and CD (Continuous delivery)
Ought to be dedicated, self-directed, detailed and organized
Proven ability to understand the business and make appropriate trade-offs and give technology direction that leads to measurable business improvements
Strong analytical, verbal and written communication skills
Ability to work in a fast paced, iterative development environment
Strong people management skills, that includes the ability to coach and mentor engineers of all skill levels
Second level management experience and experience with managing multiple SCRUM teams
Strong coding background and experience with architectural patterns of large, high-scale applications
Track record in partnering with recruiting to build incredible engineering teams
Actively coached and mentored team members in their careers
Been actively involved in setting product strategy
Independently started self-sustaining teams
Consistently made culture choices that positively impact all of engineering
Shipped several large scale projects with multiple dependencies across teams
This website uses cookies to enhance your experience. By continuing to browse the site, you agree to our use of cookies
View our privacy policy
View our accessibility info
eBay Inc. is an equal opportunity employer.  All qualified applicants will receive consideration for employment without regard to race, color, religion, national origin, sex, sexual orientation, gender identity, veteran status, and disability, or other legally protected status.  If you are unable to submit an application because of incompatible assistive technology or a disability, please contact us at talent@ebay.com.  We will make every effort to respond to your request for disability assistance as soon as possible.
For more information see:
Apply
Quote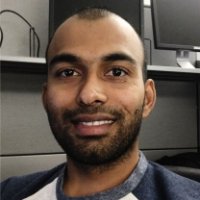 At eBay Buyer Experience team, the drive for a faster and sleeker pages constantly inspires me. The fact that my work touches millions of users everyday in one way or the other and to learn what affects a person's decision to make that purchase brings a sense of fulfillment.

–Dileep, Staff Software Engineer
Everyday, I get a chance to work with smart and dedicated people to build the best shopping experience for our customers. Because so many people use eBay, I am proud that my work is impacting people in a positive way.

–Steve, Full Stack Software Engineer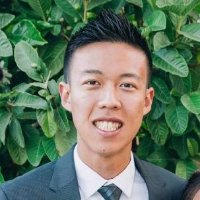 Everyday I work with people passionate to deliver great experiences for millions of buyers and sellers. It brings me great joy knowing that the features I work on greatly impact the lives of people from around the world, from all walks of life.

–Andrew, Software Engineer
We do things different, the hack way, the happy way. And we celebrate the best way. We are the pirates of eBay!

–Shakul, Software Development Manager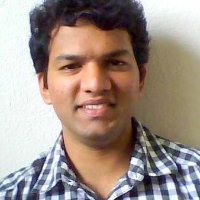 eBay gives me the freedom to challenge the status quo. This creates a unique adrenaline rush that pushes all boundaries and paradigms and helps bring out new ideas that ultimately redefine e-commerce shopping experience. If you love such challenges, you'll love work at eBay.

–Sriharsha, Software Engineer
Success Profile
What makes a successful Software Developer at eBay? Check out the traits we're looking for and see if you have the right mix.
Team player
Courageous
Productive
Creative
Quick-thinking
Problem-solver
Rewards
Healthcare

Medical, Dental,Vision, Healthcare FSA, Dependent Care FSA, Health and Wellness Programs

401(k) / Retirement Plans

Employer Matching, Employee Stock Purchase Program

Continuing Education

Tuition Reimbursement, Professional Development

Paid Time Off

16+ Days of Paid Time Off, Paid Maternity leave, Paid Paternity Leave, 11 Paid Holidays

Amenities

Onsite Gym/Fitness Center

Sabbatical

Sabbatical, 4 paid weeks every 5 years
About our location
San Jose Office
map