Frontend Engineer
San Jose, California
R0038942
Love frontend development? Love open source? Love eBay? We believe you'll love eBayUI!
eBayUI, as you may have guessed, is the official frontend platform team of eBay. The eBayUI team is responsible for a number of different tools that are used across hundreds of web applications at eBay — and many of these tools are open source, including including Marko, CoreUI, Skin and MIND Patterns.
We are specifically looking for a talented Engineer to help contribute to the next generation of the Marko platform. If much of this describes you, we'd love for you to join us.
You're an expert in the fundamentals (HTML, CSS, JS) and you know the frontend ecosystem. When working on the platform, the fundamentals are… fundamental. And knowing the web ecosystem helps make sure our decisions aren't made in a vacuum. Plus, we're always looking for tools that could make our lives easier (and we don't need to build ourselves!). Additionally, many teams look to us for advice on architecture/techniques/solutions and not just related to the tools we develop.
You care about accessibility and are familiar with accessibility principles and techniques. When designing our tools and APIs we need to ensure that we aren't inhibiting our developers' ability to build accessible products. We need to keep keyboard, screen-reader & other assistive technology users in mind. We strive to make all components accessible by default.
You're knowledgeable of web development techniques like responsive design and progressive improvement. The components and tools we're building are used across many different products in different browsers and on different devices.
Performance matters to you. You have a good understanding of CS fundamentals (like algorithmic complexity), how modern JS engines work, and performance techniques specific to the web. We want teams to be able to focus on building an exceptional product, not having to spend an inordinate amount of time optimizing things because the platform is consuming a significant portion of their performance budget.
You're comfortable reading others' code and quickly making sense of things. If a user is having an issue with one of our tools, sometimes the easiest thing is to clone down their repo, take a look, and help them do what's needed or determine if there's something we need to address. We also write integrations with other open-source tools, and even for tools that have phenomenal end-user docs, the plugin API docs can be… sparse. Being able to parse the code and find the right hooks is often necessary.
You like to share what you're working on and what you're learning with others. We work with teams all across the company, so good communication is key. Periodically we host "Brown Bag" talks to update developers on what's new in the platform. With many of our projects being open source, we're also working to sustain and grow the communities around these projects. We encourage pursuing outside speaking opportunities at conferences and meetups, as well as sharing ideas on the eBay tech blog and other mediums.
We use the following tools, so experience in these or similar tools is a plus.
Marko (similar: React, Vue, Svelte, etc.)
Less (similar: Sass, Stylus)
Git + GitHub (similar: GitLab, BitBucket)
npm
TravisCI (similar: CircleCI, Jenkins)
Mocha/Jest (similar: Ava, Tape)
Webdriver/Selenium (similar: puppeteer, playwright)
Testing Library
TypeScript
Babel
Lasso/Webpack/Rollup
This website uses cookies to enhance your experience. By continuing to browse the site, you agree to our use of cookies
View our privacy policy
View our accessibility info
eBay Inc. is an equal opportunity employer.  All qualified applicants will receive consideration for employment without regard to race, color, religion, national origin, sex, sexual orientation, gender identity, veteran status, and disability, or other legally protected status.  If you are unable to submit an application because of incompatible assistive technology or a disability, please contact us at talent@ebay.com.  We will make every effort to respond to your request for disability assistance as soon as possible.
For more information see:
EEO is the Law Poster Supplement
Apply
Quote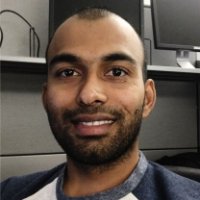 At eBay Buyer Experience team, the drive for a faster and sleeker pages constantly inspires me. The fact that my work touches millions of users everyday in one way or the other and to learn what affects a person's decision to make that purchase brings a sense of fulfillment.

–Dileep, Staff Software Engineer
Everyday, I get a chance to work with smart and dedicated people to build the best shopping experience for our customers. Because so many people use eBay, I am proud that my work is impacting people in a positive way.

–Steve, Full Stack Software Engineer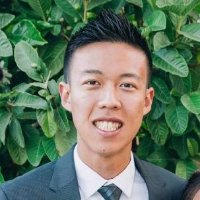 Everyday I work with people passionate to deliver great experiences for millions of buyers and sellers. It brings me great joy knowing that the features I work on greatly impact the lives of people from around the world, from all walks of life.

–Andrew, Software Engineer
We do things different, the hack way, the happy way. And we celebrate the best way. We are the pirates of eBay!

–Shakul, Software Development Manager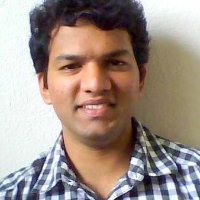 eBay gives me the freedom to challenge the status quo. This creates a unique adrenaline rush that pushes all boundaries and paradigms and helps bring out new ideas that ultimately redefine e-commerce shopping experience. If you love such challenges, you'll love work at eBay.

–Sriharsha, Software Engineer
Success Profile
What makes a successful Software Developer at eBay? Check out the traits we're looking for and see if you have the right mix.
Team player
Courageous
Productive
Creative
Quick-thinking
Problem-solver
Rewards
Healthcare

Medical, Dental,Vision, Healthcare FSA, Dependent Care FSA, Health and Wellness Programs

401(k) / Retirement Plans

Employer Matching, Employee Stock Purchase Program

Continuing Education

Tuition Reimbursement, Professional Development

Paid Time Off

16+ Days of Paid Time Off, Paid Maternity leave, Paid Paternity Leave, 11 Paid Holidays

Amenities

Onsite Gym/Fitness Center

Sabbatical

Sabbatical, 4 paid weeks every 5 years
About our location
San Jose Office
map