Principle Engineer, Knowledge Graph
San Jose, California
R0032211
We are looking for a Principal Engineer (Individual contributor)  with deep experience developing knowledge graphs for specific purposes, e-commerce experience a big plus. In this role, you will be the technical leader for a team delivering the centerpiece of a huge-scale system that pulls order out of chaos across one of the largest data sets on the planet.
Since it's eBay's catalog, we face challenges no one else has to solve -- we start with data of extraordinarily wide-ranging quality. When else in your career will you have the chance to define so ambitious a project and bring it to Production? Join the team architecting data and knowledge management that enables millions of people to make or supplement their income. Where else can you have that kind of impact on people's lives?
We use machine learning and programming at immense scale to define products, and to establish a myriad of relationships among them (competing, accessory, variation, ...) and between them and the rest of the world (price guidance, item signed by , ...), to make selling and buying on eBay increasingly vibrant.
The Structured Data R&D team uses a wide variety of tools across the stack, including state of the art machine learning technologies including our own proprietary high-performance vector space processing technology. We deploy in a number of frameworks including Docker and Kubernetes, OpenStack and public cloud, as well as highly optimized bare metal installations, and make extensive use of Hadoop and TeraData. We also use a number of programming languages including Go, Python, Scala, Java, R, ... our creativity is not limited by language choice - we are free to choose the best solution to the problem.
We are looking for talented, highly motivated, hands-on professionals who lead by example. These high-performing individuals will help take eBay to the next level through technical innovation and will help drive our technical direction for the next decade.
Responsibilities:
Conceive, design and implement solutions that address complex business and technology needs. The solutions must be secure, resilient and performance.
Enlarge eBay's portfolio of capabilities through coherent APIs for internal users, sellers, and third parties.
Contribute to eBay's catalog of reusable patterns. Collaborate on pattern definition with stakeholders and peers to ensure that the pattern meets all necessary requirements. Create polyglot reference implementations of the pattern with clear and concise documentation to support adoption.
Research, assess, recommend, and develop technologies in the context of eBay's Marketplace product requirements. Build prototypes and convince business units of the benefits of the new technologies. Contribute to eBay's patent portfolio.
Deep subject matter expertise in one or more e-commerce domains with the ability to apply that expertise to improve of our software ecosystem.
Provide Internal and External training and education which includes participation in external forums (developer conferences, tech conferences) as speakers.
Provide hands-on technical and thought leadership across development, product management, operations, and engineering management through effective communication. Actively develop mentoring relationships within or across teams to help others further their careers. 
Requirements:
A strong technical foundation and the ability to communicate ideas, reasoning, benefits, costs, and risks to multiple audiences.
Proven expertise in building platforms that support virtualization, scale, security, availability, performance, and automation. Experience with Docker and Kubernetes a plus.
Demonstrated background in modeling software systems and excellent programming skills.
Strong skills for verbal & written communication targeting technical and non-technical audiences.
Able to autonomously manage multiple tasks in a dynamic setting.
Self-motivated, passionate for technology, and a strong driver for results and continual improvement.
Work well independently and in multi-group cross-discipline environment.
BS/MS/PhD in Computer Science or equivalent, with 7 to 15 or more years in software engineering.
Strong track record of engineering excellence including continuous delivery of high quality, massively scaled, innovative software. Expertise in Test-Driven Development and establishing a DevOps practice are a plus.
Experience defining and modeling a consumable commerce API a plus.
Domain expertise in one or more e-commerce or cloud infrastructure services a plus.
This website uses cookies to enhance your experience. By continuing to browse the site, you agree to our use of cookies
View our privacy policy
View our accessibility info
eBay Inc. is an equal opportunity employer.  All qualified applicants will receive consideration for employment without regard to race, color, religion, national origin, sex, sexual orientation, gender identity, veteran status, and disability, or other legally protected status.  If you are unable to submit an application because of incompatible assistive technology or a disability, please contact us at talent@ebay.com.  We will make every effort to respond to your request for disability assistance as soon as possible.
For more information see:
EEO is the Law Poster Supplement
Apply
Quote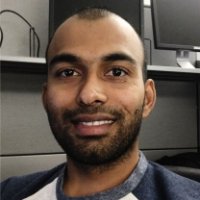 At eBay Buyer Experience team, the drive for a faster and sleeker pages constantly inspires me. The fact that my work touches millions of users everyday in one way or the other and to learn what affects a person's decision to make that purchase brings a sense of fulfillment.

–Dileep, Staff Software Engineer
Everyday, I get a chance to work with smart and dedicated people to build the best shopping experience for our customers. Because so many people use eBay, I am proud that my work is impacting people in a positive way.

–Steve, Full Stack Software Engineer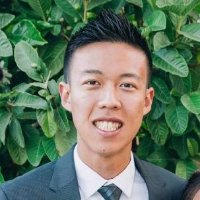 Everyday I work with people passionate to deliver great experiences for millions of buyers and sellers. It brings me great joy knowing that the features I work on greatly impact the lives of people from around the world, from all walks of life.

–Andrew, Software Engineer
We do things different, the hack way, the happy way. And we celebrate the best way. We are the pirates of eBay!

–Shakul, Software Development Manager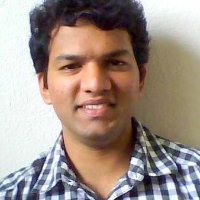 eBay gives me the freedom to challenge the status quo. This creates a unique adrenaline rush that pushes all boundaries and paradigms and helps bring out new ideas that ultimately redefine e-commerce shopping experience. If you love such challenges, you'll love work at eBay.

–Sriharsha, Software Engineer
Success Profile
What makes a successful Software Developer at eBay? Check out the traits we're looking for and see if you have the right mix.
Team player
Courageous
Productive
Creative
Quick-thinking
Problem-solver
Rewards
Healthcare

Medical, Dental,Vision, Healthcare FSA, Dependent Care FSA, Health and Wellness Programs

401(k) / Retirement Plans

Employer Matching, Employee Stock Purchase Program

Continuing Education

Tuition Reimbursement, Professional Development

Paid Time Off

16+ Days of Paid Time Off, Paid Maternity leave, Paid Paternity Leave, 11 Paid Holidays

Amenities

Onsite Gym/Fitness Center

Sabbatical

Sabbatical, 4 paid weeks every 5 years
About our location
San Jose Office
map